Hazelnut French Toast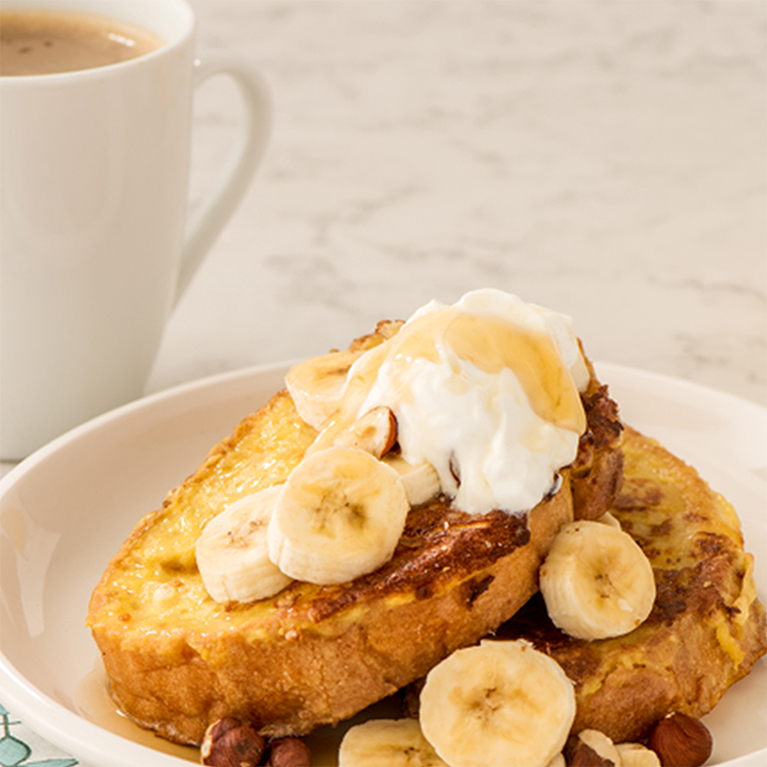 Hazelnut French Toast
Serves 4
The rich flavour of hazelnuts is baked right into the thick slices of egg bread in this special version of French toast.
Featured ID Flavor: Fat-Free Hazelnut
Instructions
Whisk together eggs, International Delight coffee enhancer Fat Free Hazelnut flavour and vanilla in shallow baking dish.

Heat oil in large nonstick skillet set over medium heat; dip bread slices into egg mixture, coating completely. Cook, in batches, for about 3 minutes per side or until golden brown. Serve with a dollop of yogurt and a sprinkle of hazelnuts.
Ingredients
3 eggs
3/4 cup (175 mL) International Delight coffee enhancer Fat Free Hazelnut flavour
1 tsp (5 mL) vanilla extract
2 tbsp (30 mL) vegetable oil
8 slices day-old egg bread (1/2-inch/1 cm thick slices)
1/2 cup (125 mL) Greek yogurt
2 tbsp (30 mL) chopped toasted hazelnuts
Feature Product Fat-Free Hazelnut
LEARN MORE