Pumpkin Spice cider latte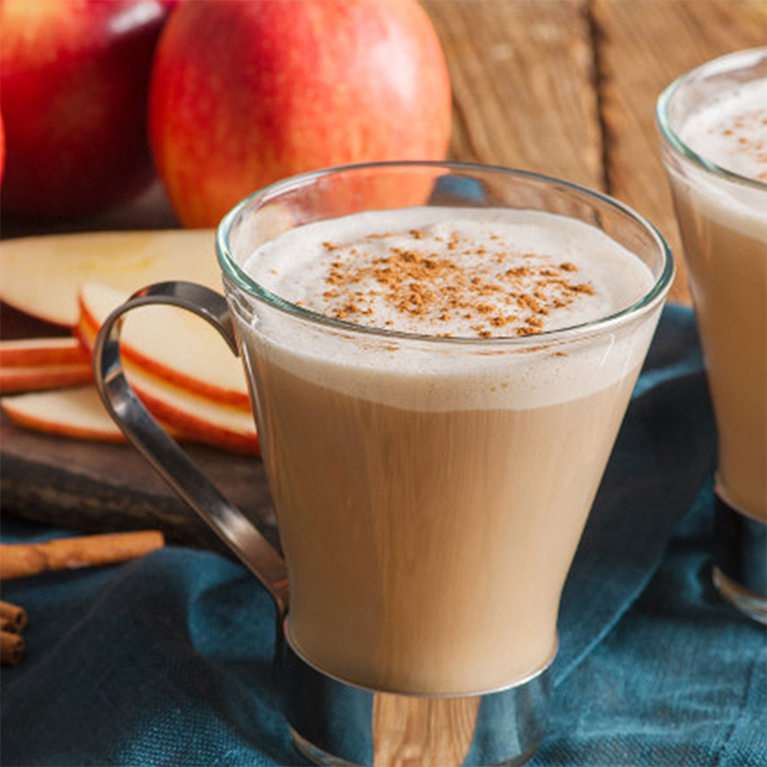 Pumpkin Spice cider latte
Serves 2
PREP TIME 5 mins
Nothing is more comforting than a cup of warm spiced cider at home. For an over-the-top cider, spike with a little brandy and top with a dollop of whipped cream.
Featured ID Flavor: Seasonal Pumpkin Spice
Instructions
Heat milk and International Delight coffee enhancer Pumpkin Spice flavour in small saucepan set over medium heat until heated through; whisk or froth with electric frother.

Combine apple cider with espresso; divide evenly between 2 tall-handled glasses. Top with milk mixture and spoon froth over top. Garnish each with an apple slice and a cinnamon stick.
Ingredients
1 cup (250 mL) milk
1/4 cup (60 mL) International Delight Pumpkin Spice coffee enhancer flavour
1/2 cup (125 mL) apple cider, warmed
1/2 cup (125 mL) freshly brewed espresso
2 thin slices apple
2 cinnamon sticks
Feature Product Seasonal Pumpkin Spice
LEARN MORE