Pumpkin White Hot Chocolate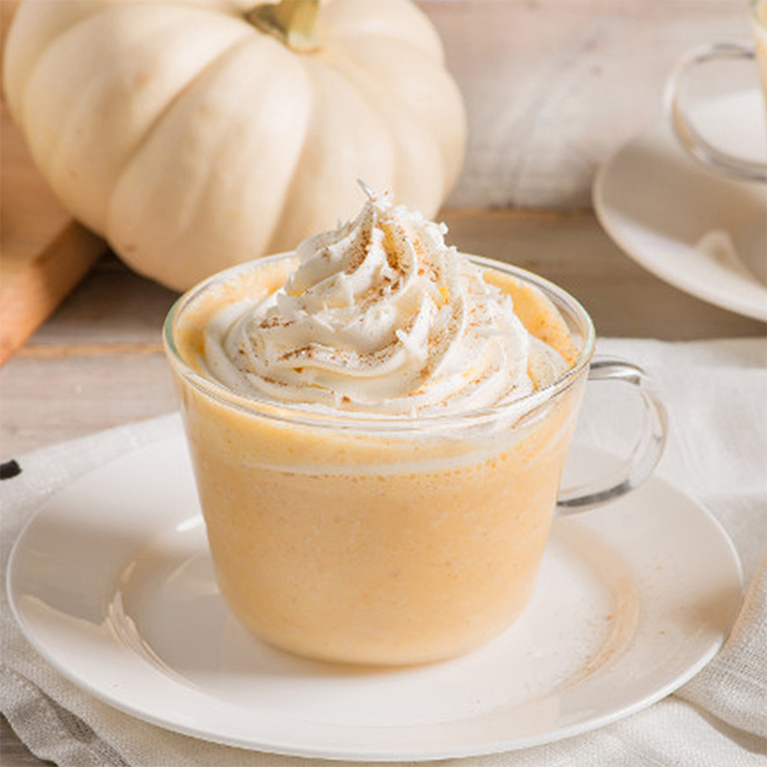 Pumpkin White Hot Chocolate
Serves 1
Flavoured with pumpkin purée and vanilla toffee caramel, this decadent white hot chocolate is a warm and cozy treat.
Featured ID Flavor: Vanilla Toffee Caramel
Instructions
Stir together milk, International Delight coffee enhancer Vanilla Toffee Caramel flavour, white chocolate, pumpkin purée and pumpkin spice in small saucepan set over medium heat until steaming and white chocolate is melted. Transfer to mug.

Top with whipped cream, white chocolate shavings and sprinkle of pumpkin pie spice.
Ingredients
1 cup (250 mL) milk
1/4 cup (60 mL) International Delight coffee enhancer, Vanilla Toffee Caramel flavour
1/4 cup (60 mL) white chocolate chips or chopped white chocolate
3 tbsp (45 mL) pumpkin purée
1/2 tsp (2 mL) pumpkin pie spice (approx.)
2 tbsp (30 mL) whipped cream
White chocolate shavings, for garnishing
Feature Product Vanilla Toffee Caramel
LEARN MORE