French Vanilla Iced Cappuccino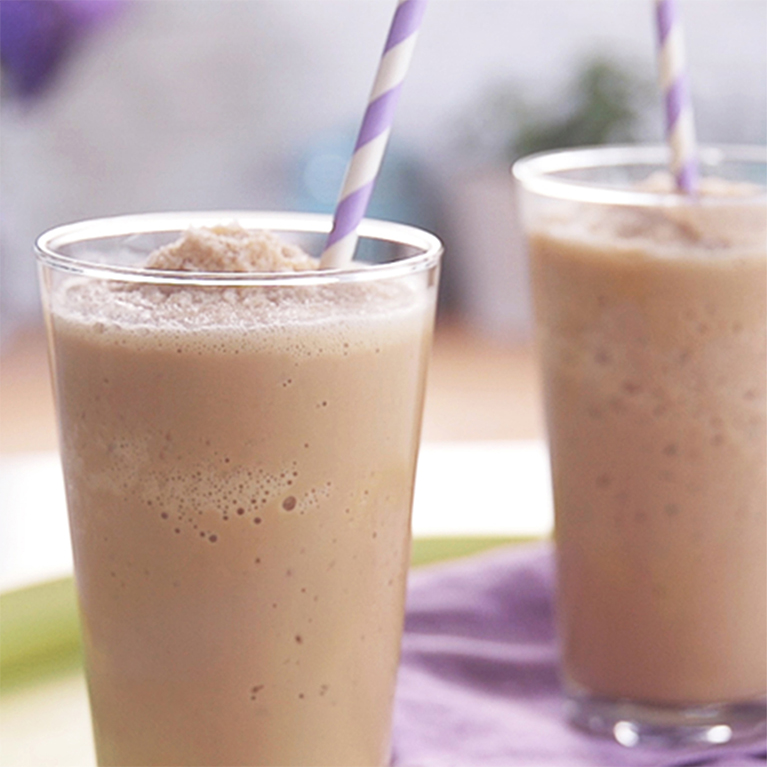 French Vanilla Iced Cappuccino
Serves 2
Be your own barista at home with this refreshing, easy-to-make iced coffee.
Featured ID Flavor: French Vanilla
Instructions
Pour coffee into ice cube trays and freeze. In blender, combine International Delight coffee enhancer French Vanilla flavour, coffee ice cubes and espresso; mix until slushy. Pour into 2 glasses.
Tip: For a fancy drink, add a dollop of whipped cream, white chocolate shavings and a pinch of ground nutmeg.
Ingredients
2 cups (500 mL) regular-strength brewed coffee
1/2 cup (125 mL) International Delight coffee enhancer French Vanilla flavour
1/4 cup (60 mL) brewed espresso
Feature Product French Vanilla
LEARN MORE