Iced Caramel Macchiato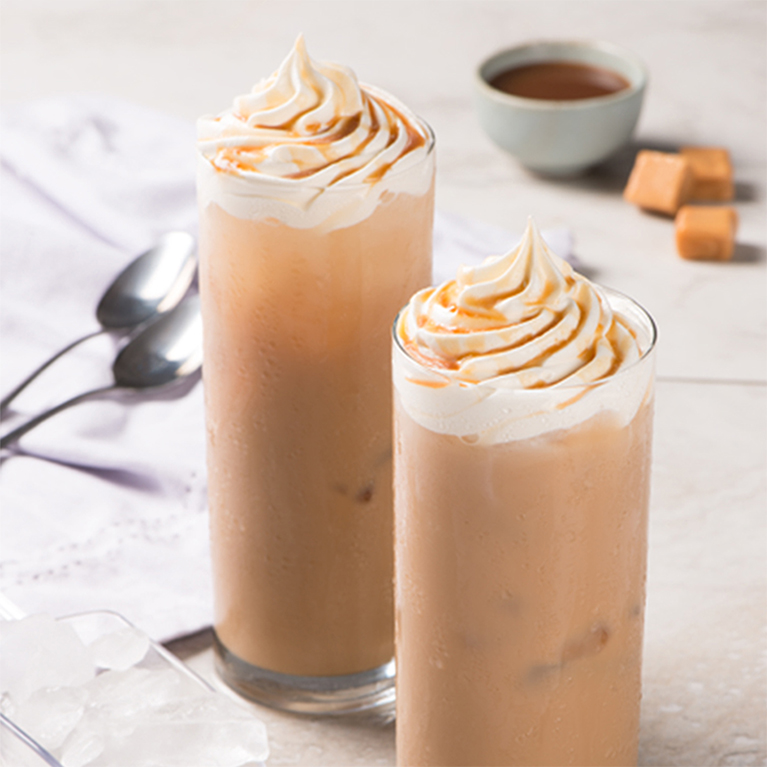 Iced Caramel Macchiato
Serves 2
Indulge yourself in this refreshing chilled coffee any time of day.
Featured ID Flavor: Fat-Free Caramel Macchiato
Instructions
Stir together coffee and International Delight coffee enhancer Fat Free Caramel Macchiato flavour. Pour into tall glass filled with ice. Top with whipped cream and drizzle of caramel sauce.
Tip: For a lighter option, substitute whipped cream for coconut cream.
Ingredients
1 1/4 cups (300 mL) strong brewed coffee, chilled
1/4 cup (60 mL) International Delight Coffee Enhancer Fat Free Caramel Macchiato flavour
1 cup (250 mL) ice
1/4 cup (60 mL) whipped cream
2 tsp (10 mL) caramel sauce
Feature Product Fat-Free Caramel Macchiato
LEARN MORE