Spicy pumpkin latte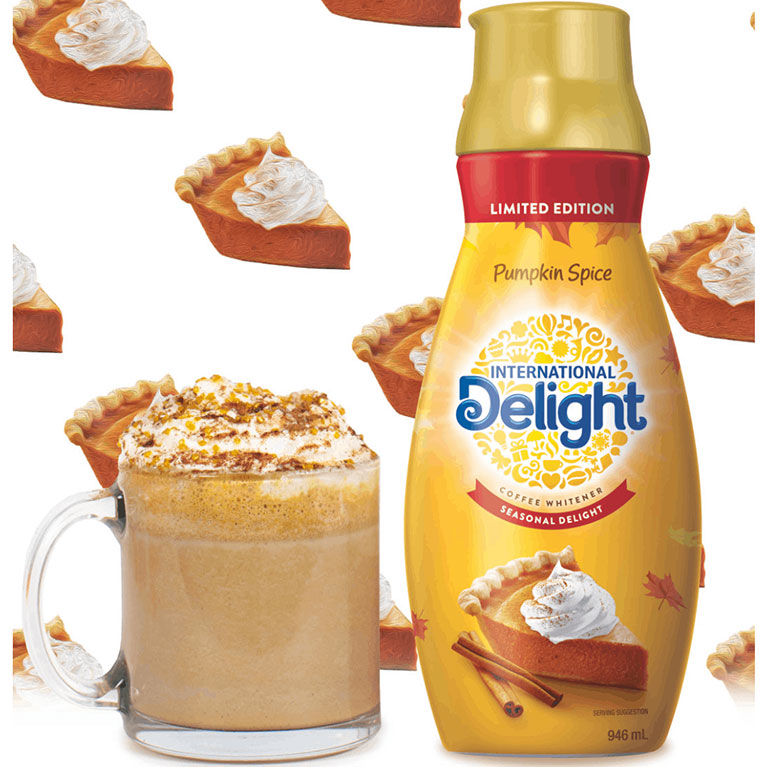 Spicy pumpkin latte
Serves 1
Spicy pumpkin all year round, would you like? Try this delicious latte, without leaving home.
Instructions
Mix the milk or alternative product and the coffee dye in a large cup. Heat in the microwave for 1-2 minutes, or until hot.

Add the caramel sauce and coffee, then whisk.

Decorate with whipped cream, caramel sauce and/or pumpkin pie spices, of your choice.
Ingredients
1/4 cup milk or alternative product
1/4 cup spicy pumpkin coffee dye, by International Delight*
1/2 tsp. to table caramel sauce
1/2 cup freshly prepared black coffee
Whipped cream, choice
Additional caramel sauce, your choice
Pumpkin pie spices, choice
*Seasonal availability