White chocolate raspberry blend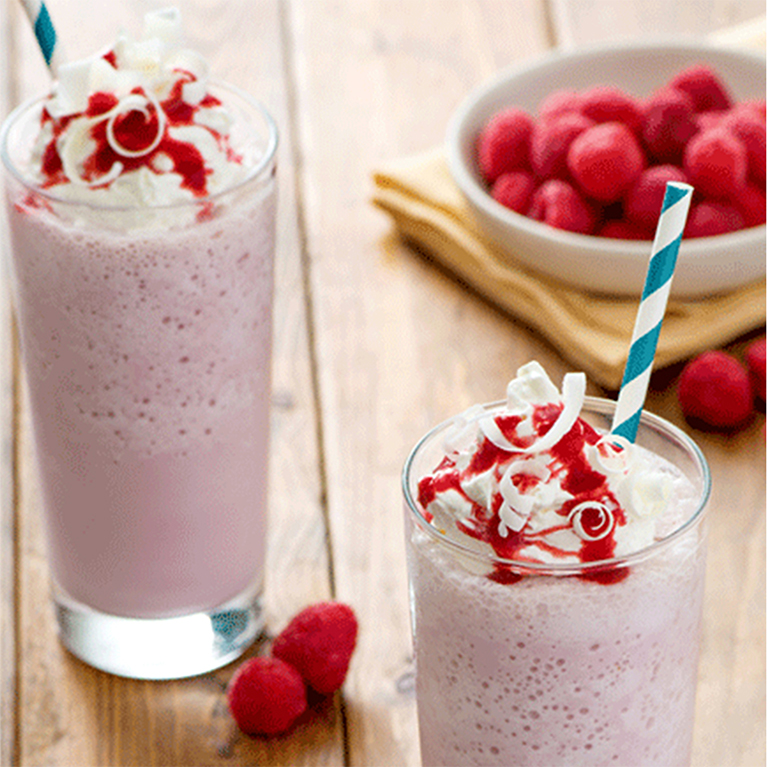 White chocolate raspberry blend
Serves 2
Raspberries and white chocolate blend with milk for the ultimate grown-up milkshake.
Featured ID Flavor: French Vanilla
Instructions
In blender, purée raspberries and icing sugar until smooth. Then press though fine sieve, discarding seeds. Set aside, reserving 1 tsp raspberry purée for garnish.

Combine remaining raspberry purée, milk, International Delight coffee enhancer and ice cubes in blender, processing until frothy.

Pour into glasses and top with whipped cream and chocolate curls. Drizzle with reserved raspberry purée.
Ingredients
1 cup frozen or fresh raspberries
2 tbsp. icing sugar
1 cup milk
1/4 cup International Delight coffee enhancer French Vanilla flavour
1 cup ice cubes
Whipped cream
White chocolate curls
Feature Product French Vanilla
LEARN MORE