Hazelnut Chai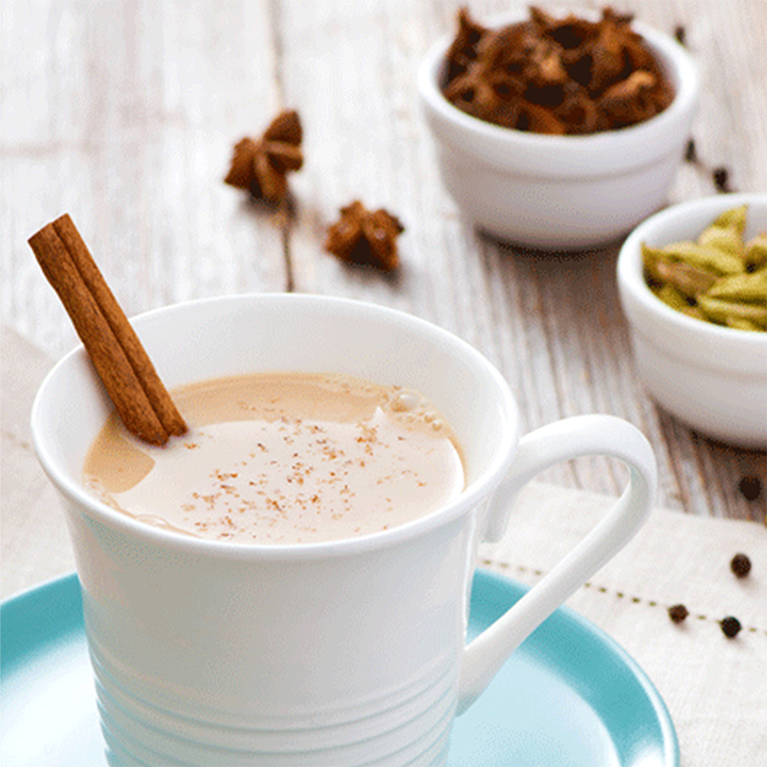 Hazelnut Chai
Serves 1
This chai tea is spiced and flavoured with hazelnut for the ultimate afternoon tea break.
Featured ID Flavor: Hazelnut
Instructions
Combine boiling water, chai tea bag and International Delight coffee enhancer Hazelnut flavour in a mug. Steep for 3 to 5 minutes, then remove tea bag. Serve with cinnamon stick and a sprinkle of nutmeg.
Ingredients
1 cup boiling water
1 chai tea bag
¼ cup International Delight coffee enhancer Hazelnut flavour
Cinnamon stick
Nutmeg
Feature Product Hazelnut
LEARN MORE